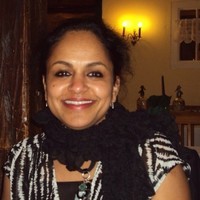 Dr. Anjana Thottungal
MD DNB FRCOG(UK) RCR/RCOG Advanced Diploma (UK) FRANZCOG DDU
Dr. Thottungal is a Consultant Sonologist from Perth who specialises in Obstetrics and Gynaecology ultrasound. She initially trained as an Obstetrician and Gynaecologist in JIPMER a prestigious medical school in South India, she completed her M.D in Obstetrics& Gynaecology receiving the gold Medal from the University in 1994.
She then underwent specialist registrar training in Obstetrics and Gynaecology in the U.K, obtaining a Fellowship of RCOG, London. Subsequently, Dr. Thottungal gained postgraduate certificates towards MSc in Obstetrics and Gynaecology ultrasound at University of Wales, Cardiff and RCOG/RCR Diploma in advanced Obstetrics ultrasound. After her special skills training in maternal medicine, she received Certificate of Completion of Specialist Training (CCST) from the U.K in 2007.
Dr. Thottungal migrated to Perth, Australia in 2007 and worked as a senior registrar with Maternal Fetal Medicine team at King Edward Memorial Hospital (KEMH), which is the tertiary referral centre for maternity in Western Australia. She obtained Fellowship of RANZCOG and gained further training as a Fellow in Ultrasound department at KEMH, receiving DDU in Obstetrics and Gynaecology Ultrasoundfrom Australian Society of Ultrasound in medicine (ASUM).
In 2012, Dr. Thottungal founded Perth O&G Ultrasound practice (POGU)and has been the Director ever since.POGUoffers a comprehensive range of ultrasound services in both Obstetrics and Gynaecology. She established sonovaginography and detailed scan service for the first time in Western Australia in 2012, for patients with severe endometriosis. This special interest led onto her becoming the Founder Chairperson of the multidisciplinary endometriosis focus group, made up of Gynecology endoscopic surgeons, Colorectal surgeons, Urologists, Radiologists and Sonologists.
She is actively involved in education of sonographers through lectures and workshops. She lectures on various gynaecological topics andher special interest areas are in the field of deep infiltrating endometriosis, uterine anomalies, pelvic congestion syndrome and ultrasound characterisation of ovarian masses.
Dr. Thottungal is committed to continuing professional development and research. Her passion and commitment in Obstetrics as well as Gynaecological Ultrasound extends well beyond improvement of services at her practice. She regularly attends local, national and international meetings, educational courses and invitations to speak at Medical Conferences. She contributes to medical research work, audits and forums with the intention of constantly improving the care she provides to the patients.