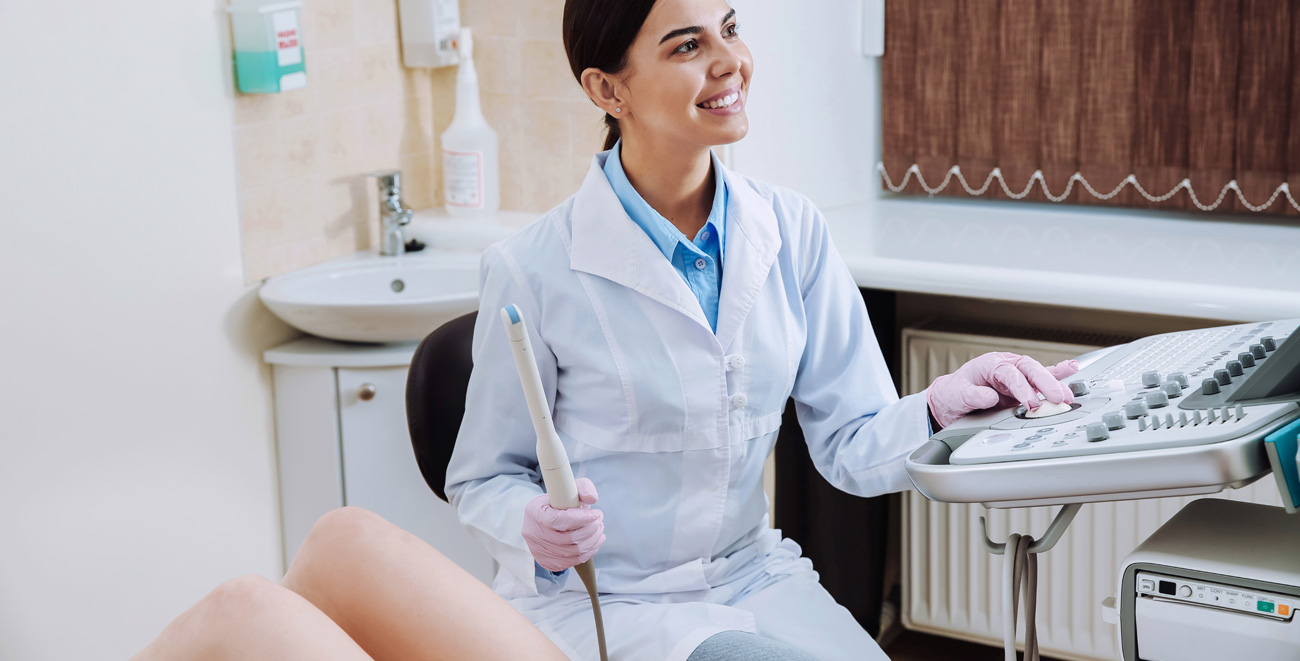 Pelvic ultrasound is usually performed to assess the pelvic structures in patients with various gynaecological complaints.
2D pelvic ultrasound has been established for several decades as the most reliable and effective way to image the uterus, ovaries and the surrounding structures. The recent advent of 3D pelvic imaging, specifically using a transvaginal approach, has been one of the most important advances in ultrasound over the last few years.
In addition to producing transverse and longitudinal images of the pelvis (for example, the uterus), using a reconstructed image, the coronal view can be displayed for the first time, showing the exact shape of the uterine cavity with the relationship of the cornua to the cervix. This results in a new and enhanced capability of ultrasound to display uterine anatomy, so far only available using MRI.
Saline Infusion Sonography